Well i can assume the majority of you guys have facebook accounts. well the title track of the upcoming album clockwork angels has been leaked on RUSH's facebook page and you can hear it if you go to this URL, https://www.facebook.com/rushtheband/app_108468622525037 but remeber that you need an account to like the page and you cant listen to the song if you dont Like the page. l listened to it and personally i thought it was EPIC!!! SO LIKE THE PAGE!! And if you dont have an account, MAKE ONE!!!!
Sincerley,
Mr. Dirk Vargas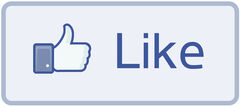 Ad blocker interference detected!
Wikia is a free-to-use site that makes money from advertising. We have a modified experience for viewers using ad blockers

Wikia is not accessible if you've made further modifications. Remove the custom ad blocker rule(s) and the page will load as expected.